Our Security Measures
At Bright Futures Learning Centers Inc., the health, privacy, and safety of children come first and foremost. During these uncertain times, we are taking extensive safety measures, so you will feel as comfortable as possible when dropping your loved one off at our facility.
A Close Eye
In order to keep our facility as secure as possible, we have an extensive network of cameras that keep an eye on what is happening in and around the building at all times. We have every confidence that our staff and educators will always be providing the highest level of care, and our security system is an attest to that.
Small Child Safety
Children aged 2 and younger are assigned a primary caregiver to ensure they are given the attention they need to keep them safe and secure. The primary caregiver will work closely with parents to develop a personalized care plan for each child.
Naptime Safety
Naptime is not breaktime for our caregivers. During naptime, the rooms stay well-lit and caregivers are always listening and watching. Infants are provided with cots and cribs with age-appropriate beddings and children under the age of two are laid on their backs to sleep.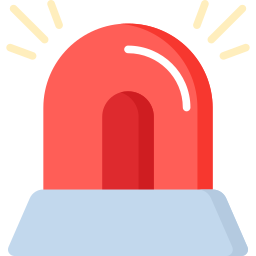 In Case of Emergency
Our classrooms are equipped with emergency and evacuation supplies as well as a defibrillator that is appropriate for infants and small children. Every staff member has been trained in the state standards for CPR and first aid as well as what to do in case of a natural disaster or other emergency situation. We maintain small class sizes to ensure direct supervision of all children at all times.
Removing Hazards
Our playground and toys are regularly disinfected and checked for hazards. We ensure that toys are in well working order and there are no broken pieces or choking hazards. The playground is surrounded by secure fencing and is carefully designed to prevent injury.
COVID-19 Safety
We take pride in the cleanliness and safety of our facilities. Our classrooms are disinfected regularly and our staff wear protective face coverings at all times.